Scientific Name:
Potentilla recta
Also Known As:
Cinquefoil
Description
Sulphur cinquefoil is an upright growing perennial. It can reach heights of 1 to 2-feet. The stems are stiff and usually number 1 to 3 per plant. The leaves alternate on the stems. Leaves are palmatey divided, usually with 5 leaflets. The leaflets are oblanceolate in shape with toothed margins. Sulphur cinquefoil has a fibrous root system. Sulphur cinquefoil reproduces by seed. It flowers in late spring to through early summer. The flowers are sulphur yellow in color with 5 heart shaped petals. Sulphur cinquefoil is found through the northeastern quarter of the United States.
Weed Photos: Courtesy of Dr. Lambert McCarty. Clemson University. Clemson, SC.
Herbicide Use
Make your post-emergence herbicide application to cinquefoil that is actively growing and in the rosette to flower stage of growth.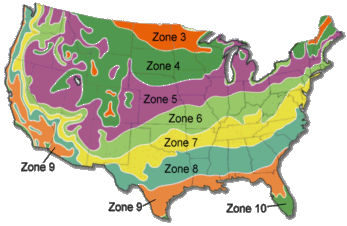 Zone-3: September-October
Zone-4: October
Zone-5: October
Zone-6: November
Zone-7: November