Scientific Name:
Cerastium vulgatum
Also Known As:
Mouse-ear and Common Chickweed
Weed Family:
Caryophyllaceae
Description
Mouseear chickweed is a winter perennial. The leaves are opposite, oblong and covered with hair. Mouseear chickweed grows prostrate but will have several upright stems, and can tolerate close mowing. Mouseear chickweed has a fibrous root system. The flowers of mouseear chickweed are white and contain 5 petals which are notched at the tip. Mouseear chickweed spreads by seed, but can root at the nodes. Mouseear chickweed is found throughout United States into southern Canada.
Weed Photos: Courtesy of Dr. Lambert McCarty. Clemson University. Clemson, SC.
Herbicide Use
For optimum control of mouseear chickweed make your post-emergence herbicide application to plants that are actively growing and in the seedling to the flower stage of growth.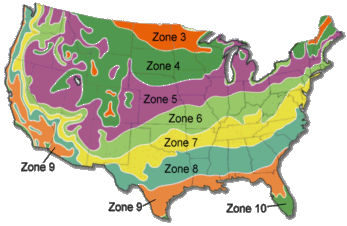 Zone-3: April-September
Zone-4: April-October
Zone-5: March-October
Zone-6: February-November
Zone-7: January-December
Zone-8: January
Zone-9: January-December