Scientific Name:
Bromus tectorum
Also Known As:
Downing Chess and Cheatgrass
Description
Downy brome is a winter annual grass that has an upright growth habit. The leaves lack auricles. Downy brome has a large jagged membranous ligule. The leaves are rolled in the bud and are hairy on both sides. The seedhead is very predominant in that it has a droopy panicle. It seeds from late spring into the summer. Downy bome dries over the summer and can become a fire hazard. Downy brome is found throughout the United States south to northern Florida.
Weed Photos: Courtesy of Dr. Lambert McCarty. Clemson University. Clemson, SC.
Herbicide Use
Make your post-emergence herbicide application when downy brome is young and actively growing.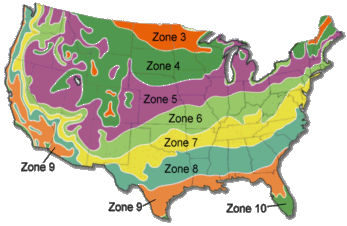 Zone-3: April-May
Zone-4: April
Zone-5: March
Zone-6: March
Zone-7: March